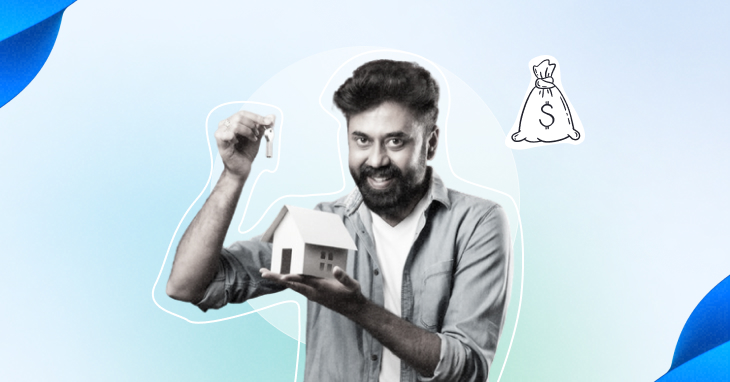 Loan origination is the procedure of applying for and obtaining a loan, including all the steps and activities that are involved in assessing, approving, and disbursing the loan. This process includes actions such as evaluating a borrower's creditworthiness, income, and other financial details, determining the loan amount, interest rate, and other loan terms; and preparing and submitting the application for the loan.
In the modern era, while choosing a lender, borrowers face a dilemma of choice. They prefer to choose lending companies that offer sensible and prompt loan servicing. To sustain, itself in this competitive business world, the lending company should have a Loan Origination System (LOS) which will meet all customer requirements.
So it is very important to choose a Loan Origination System, which will exactly meet all your business needs. Before you board on a LOS shopping adventure, it is important to establish your priorities and goals. Also, you should recognize all your present challenges and outline your expectations. There are a variety of options available in the market when considering a Loan Origination System. Most of them are great products, but all of them are not the same. That is why it's important to slim down what is valuable to your financial institution.
A Loan Origination System is a software application that digitizes, manages, and automates all steps in the loan process – from application, through review, risk rating, approval, disbursement, and relationship building.
The best loan origination system is one that can fulfill all your customer needs and, at the same time, boost your organizational growth with robust end-to-end capabilities like origination, advanced portfolio management, financial statement analysis, underwriting, and executive reporting.
Key Factors while Choosing a Loan Origination System
Now let's see the key considerations for choosing a loan origination system. Here are some significant features that should consider while opting for a loan origination system for your business.
Powerful end-to-end management of credit risk
As you know, the risk is inevitable in the banking industry. Having said that, this risk can be controlled and alleviated by using precise software tools. The best-equipped loan origination system will have end-to-end risk management capabilities. This allows banks to protect themselves from unreliable borrowers, make smarter credit decisions, and improve profitability.
While choosing a loan origination system, you should consider strong risk management capabilities like
Workflow management
Collaterals capturing
Document management
Memos & relationship management
Credit policy enforcement
Account aggregation
Advanced financial statement spreading and analysis
Wide range of risk rating models
Portfolio manager, encompassing concentration analysis, exposure analysis, and volume analysis, etc.
One database for all credit-related activities
Many banks keep different databases for different account officers and credit analysts. This will directly affect credit team efficiency and results. So, if you have a loan origination system that offers a centralized database that presents data to the designated officers of the bank will definitely make employee activities easier and will increase productivity.
In addition to centralizing data, an end-to-end approach will also ensure that the credit policies of the bank are respected as part of the loan evaluation process.
Flawless automation
A well-equipped loan origination system with an automated workflow feature can make your business profitable. Automation functionalities help lenders manage processes quickly while effectively reducing the overall cost incurred per borrower. Loan origination systems with workflow automation execute all high-volume, tiresome tasks without any manual intervention at each step. Lending businesses can scale with enhanced ease with loan origination systems that come with seamless automation. They omit the need to spend a lot of time handling routine paperwork, manual evaluation, and verification processes, thus leaving loan officers free to engage customers.
If your organization's loan origination system has the ability to automate mundane tasks, such as verification processes, paperwork, etc., it will save you a lot of money and time and enable you to scale your operations rapidly with the resources at your disposal. Also, when the process of loan approval becomes faster, automatically the number of customer also increases. Another significant benefit is that automation significantly reduces errors in the process.
Apart from that, the automation feature will give the dealers more time to engage the customers. With automation, they will further be able to provide customers with customized offers that are better aligned with their lending profile.
Integration with other systems
Banks require a robust integration strategy that accelerates loan automation, scales lending operations and enhances financial care for customers. The loan origination system that you opt for in your organization should be able to flawlessly integrate with the other software systems that a lending company has, such as product, title production software, document providers, and pricing and eligibility technology.
Customer friendliness
Customer friendliness and customer satisfaction is the most important factor in any business. The loan origination system should provide a seamless customer onboarding experience. In this new world of digital transformation, the customer should be able to complete KYC requirements via mobile itself by means of an OTP. A robust loan origination system should be able to provide all these facilities. Custom interest rate suggestions are another feature that will be of value to your client.
Another important factor when it comes to a loan origination system is the customer support and service level commitments that the organization is offering. Integrating an enhanced loan origination system will save you a lot of trouble going forward because the responsiveness of the loan origination system provider's support team will largely determine the level of service you can offer to your clients.
Conclusion
By considering all these features mentioned above, you can make a wise decision while purchasing a loan origination system. The loan origination system by Toolyt will be a great option for you to meet all your organizational needs. The loan origination system designed by Toolyt will surely assist you optimize the stages of a borrower's journey from origination to disbursal.