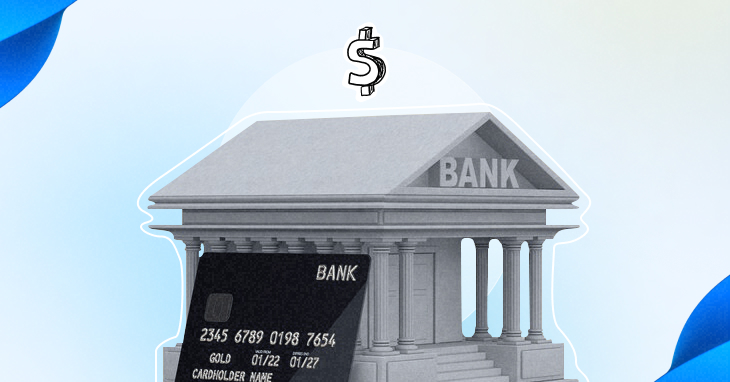 Customer Relationship Management is very crucial for each customer-oriented business. The same is the case for the banking sector. CRM in banking sector is a vital solution for meeting customer expectations. A CRM solution in the banking sector helps the banks manage customers and better understand their needs in order to give the right solutions on time.
One of the exceptional challenges of business banking in the current digital scenario is meeting customer prospects. CRM solution is very crucial for banking businesses. A well-structured CRM can make the banking organization very lucrative. Here are some of those benefits and how you can become the bank that customers love with the exact banking CRM solution.
In the banking sector, one of the biggest business concerns is accepting customer requirements and meeting their prospects. Banks should not only focus on giving valued services to the customers but also should focus on maintaining a long and good relationship with their clients.
CRM in the banking sector is custom-made software that helps banks to instrument customer-oriented approaches, and it is especially useful for achieving marketing and sales goals and surpassing customer expectations.
Employees and bank tellers can use CRM technology to:
Organize and save customer data such as product usage, contact information, and interactions with customers.
Organize meetings, send customized emails, and reply to social media posts.
Make routine reports that evaluate customer behaviors, marketing campaigns, etc.
Visually manage sales channels; update client profiles in real-time and foster leads.
CRM in Banking Sector
Now let us see, how CRM in the banking sector transforms the way the current banking industry works.
Manage a 360-degree View of each Customer
CRM in the banking sector is a consolidated system that can integrate with any other banking software solutions in the bank, which will give you a solitary view of every customer account. Starting from making a deposit at an ATM to requesting information about a certain type of loan, every customer action can be logged in your banking CRM. This makes it easy to gain deeper perceptions of customer habits.
Use Insights to Improve Sales and Marketing Efforts
Report generation and analytics is an important feature that every Customer Relationship Management (CRM) has. With this specific feature, the bank can get a much better understanding of your customer habits. Based on this, the bank can identify the spaces for upselling and cross-selling. This helps the bank to achieve sales and marketing goals.
Data security
The banking sector is very sensitive to data security and aims to deliver an extra level of control over access to their records. Besides their clients' personal information and account records, the entire banking system should be well protected against malicious software and cyber-attacks. Modern CRM software is well aware of these concerns and well equipped to provide exceptional security measures, from role-based access permission to encrypted transactions and data backups, to ensure a high level of data security.
Better Segmentation of Customers
An imperative benefit of CRM in the banking sector is that it permits the organization to appropriately segment their customers based on several variables such as gender, age, demographic, income, credit rating, household relationship, and so on.
More than that, CRM also allows you to segment customers based on their operational habits, such as investment scheme inclination, investment size, etc. The aim of segmentation is to segregate every customer into a particular group based on a particular constraint by evaluating the data with CRM and then planning a customized strategy for each segment of customers. The personalized approach will help the bank to target and reach out to each customer and nurture business relationships.
Improve Customer Retention Rate
CRM in banking will help you segment customers based on various considerations such as age, income, demographics, etc. The Better subdivision will help you to develop a personalized approach for each consumer. Based on the effectiveness of the strategy, the customer becomes happier. And satisfied customer means a high retention rate.
Increased Productivity
In addition to enhancing retention rates and providing superior insights into campaigns, CRM in banking also plays a crucial role in productivity. With all customer data readily available under one CRM system, there is no need for employees to go through emails or check various platforms to find the answer to a rapid question. Monotonous administrative tasks are eradicated so employees spend less time sponging through the details and more time nurturing client relationships
Increased Customer Loyalty
Using CRM in the banking sector will give you access to customer profiles with just one click. With the support of CRM, you can instantly pull up every service ticket, purchase, and data point at the precise moment clients need help so you can jump in to save the day. When you use a CRM solution to stay on top of customer service and personalize your response, you can turn issues into chances for increasing customer satisfaction and loyalty.
Conclusion
If you are choosing a CRM software by Toolyt for your company, it will be a brilliant tool to assist bank management in better understanding their customers' requirements and ultimately addressing them by building a customer-centric framework and using advanced-level CRM functions for evolving business. CRM software provided by Toolyt will be the one-stop solution for all your organizational requirements.
Digital transformation is not only about transforming technology. It is about transforming experiences, beliefs, expectations, culture, and ultimately – the human future.