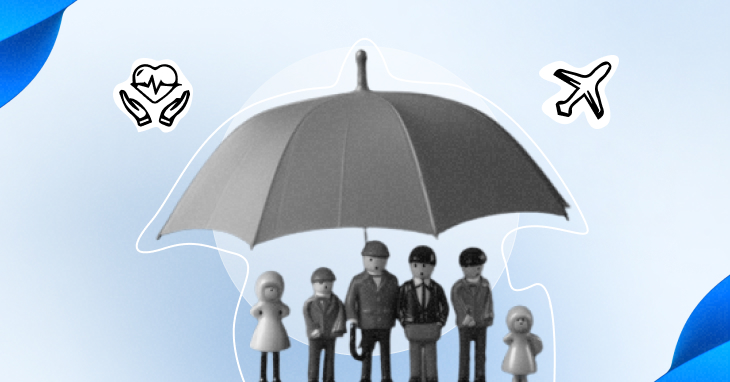 An insurance CRM is a software solution that insurance establishments use to communicate with the company's present and prospective clients. This software permits organizations to keep track of their customer data, automated communication with the customers and leads management. The significant qualities of an insurance CRM embrace succeeding leads, claims management, marketing automation, policy management, contact management, and reporting and analytics.
Integrating insurance CRM software in a company adds many advantages to the organization like effectual claims management, enhanced customer service, effectual policy management, and giving data-driven perceptions, which in turn will reduce the total operational cost. Incorporating insurance CRM software in the company will help the client data management in a way that easily creates the best customer understanding. These details attained from CRM aid insurers to give custom-made meetings to possible leads which thereby accelerate the sales conversion process.
Advantages of Insurance CRM Software in your Business
Insurance CRM software can help insurance businesses to improve their customer service and customer satisfaction and more efficiently manage their marketing and sales undertakings.
Now, let's see some of the important benefits of using insurance CRM software in the organization.
Increased Productivity
Automated workflow feature in the insurance CRM software aids in automating several activities like claims processing, lead management, policy renewals, etc. This automation of workflow helps to save the time of agents which helps them to focus on other activities like building customer relationships or dealing with complex claims. These automation activities in turn will surely upsurge the total productivity of the insurance agents and the company.
Increasing Customer Experience
Exceptional customer relationship is a prominent factor in every insurance company's growth. Retaining prospective customers is very important for insurance companies as it benefits more than making new businesses. Insurance CRM software assists agents to withstand their customers' and prospects' interests through continuous communication with them through automation. Insurance CRM software helps to keep existing customers satisfied.
Insurance CRM software has well-structured customer retention features like the ability to do workflow automation, the communication process, etc. Thus, insurance CRM acts as an exceptional customer retention tool. To bring customer trustworthiness, an organization wants to raise customer gratification by keeping up with the customer demands. Insurance CRM software enhances customer engagement by proficiently consolidating collected customer data with the interaction data. Insurance CRM software also offers access to client's interaction history, making it easy to deliver on time and custom-made customer service.
Improve Customer Data Management
We all know that well-structured insurance CRM software helps to gather customer data proficiently. Along with that insurance CRM software helps the insurance agents to combine the collected data efficiently. This will be useful especially when retaining a large database. Efficient insurance CRM software makes it easy to regain, modify, and organize data.
Strengthening Data Security
Nowadays, Data security is an important concern in any field. As far as insurance organizations, they are handling large amounts of data. So, the concern of data security is also on the higher end. If your organization has robust insurance CRM software with an integral data security system, you can make sure that all your organizational data will be completely secured.
Improves lead management
Well-organized and operative lead management is very crucial for an insurance organization, for more sales generation. Managing many leads in the same channel becomes difficult and time-consuming. But, with the help of strong insurance CRM software, the entire procedure becomes a cakewalk. With the help of automated insurance CRM software, insurance agents can effortlessly recognize hot leads that need immediate closure, those that need fostering, and those that are less important. Insurance CRM software has helped insurance companies in this regard by tracking the leads through various resources and presenting the data on a single screen.
Effective and efficient collaboration
Insurance CRM software increases the association between the team members and eradicates ineffectiveness. This enhances communication throughout the whole system. Insurance CRM software helps combine data in one centralized location for easy availability for all. The marketing team identifies the right projections to target while the sales team can use the data to know when to close the deals. Also, the management can easily watch the whole activities and advise suitably on what needs to be done.
Estimate Sales and Exploit Profits
Insurance CRM software delivers perceptive reports and analytics that allow all employees to keep track of everything about the businesses. Using insurance CRM software, it became easier to analyze complex client metrics and have a clear picture of what they want. Insurance agents can go back to previous sales data and identify the reasons hampering their business.
Ensure quick turnarounds and timely follow-ups

With the help of automated workflow features in insurance CRM software, the company can ensure quick turnarounds and appropriate sequels with the client without having to manually keep track of each and every job from time to time. With the help of CRM software, you can create pre-designed emails, and follow-ups for your company's internal sales teams and clients, thus permitting the system to take over and decreasing the time spent on implementing them.
Building long-term relationships with the customers
Insurance buying is not a one-time deal. It is a process that starts with educating a prospect about the necessity for an insurance policy to continue engaging with your prevailing clients on policy updates. Regularity in communication is the key to building an active and loyal customer base. With the help of insurance CRM software with automated workflow, you will be able to make reliable communications with clients through programmed e-mails, newsletters, reminders for policy renewal, etc.
Conclusion
Right from centralizing data and introducing automation to improving prediction accuracy, insurance CRM software by Toolyt delivers it all that not only streamlines the organizational performance and efficiency of the workflow but also grades down possible predictions and encourages lead scoring for rapid sales conversion. It is very difficult to pick the precise insurance CRM software and device it exactly in your organization to get the whole benefits of the software, but the insurance CRM software by Toolyt will definitely assist you in addressing these concerns.